Alberti e Santi offers an intermodal transport service: combined road-rail transport by container and/or tarpaulin trailers to all major EU destinations.
with scheduled services to/from UK, Ireland, Benelux, Germany, Poland, Norway, France.
Alberti e Santi's extensive knowledge of intermodal transport allows us to satisfy our clients with high performance services in terms of lead time and an excellent quality/price ratio.
Alberti e Santi has been a leader in intermodal transport for more than 25 years: this service has undergone significant growth in recent years, meeting market demand for environmental sustainability and producing fewer CO2 emissions.
Alberti e Santi has believed in this form of transport for several years now, investing significant resources. 
The use of intermodal transport can reduce carbon consumption by an estimated 75%.
In 2019, the volume of shipments made by Alberti e Santi using Intermodal Transport increased to more than 38,000 shipments in one year.
No. of intermodal shipments
CO2 saved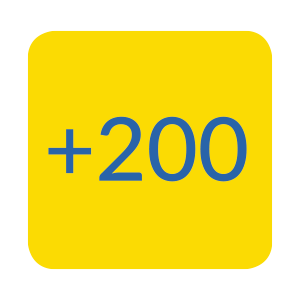 No. of swap bodies
Thanks to our well-established network, we can transport your goods safely and in an environmentally friendly manner. We want to offer you a quality service at a competitive price with an emphasis on reducing pollution, thus ensuring a better future for our world.
We are able to offer services and transport solutions all over the world, not only to traditional routes, but also to unusual locations or with particular, limited or difficult infrastructures or access.
Alberti e Santi follows the entire process: from consultancy and planning to the organisation and execution of the transport, monitoring and integrating the various phases to provide a tailor-made solution at a competitive price, to meet all the client's needs.
Per avere informazioni specifiche sulle dimensioni delle casse mobili che possono essere utilizzate nel servizio intermodale, clicca sul link seguente
Would you like to receive a personalised offer?
Would you like more information about our services?